Apothecary Extracts
This Sour GMO is one hard hitting, insanely flavorful strain. Both pungent and sweet, our Sour GMO boasts gigantic flavors of gassy, spicy onion and garlic. Leaving you with a face full of stinky goodness! This strain is both so loud and delicious, that those of us here at Apothecary Extracts stand by it as one of our all time favorite strains!
Our delectable Jamband Rosin is a cross between T.R.U.T.H and Headband. This extra stinky, super strong, hard hitting strain is definitely for the gassy lovers out there! Jamband begins with an unbelievable aroma of stinky cheese and spices. Once inhaled, Jamband explodes with a combination of flavors, so potent, and so cheesey. Jamband will always remain a true favorite of many, for years to come.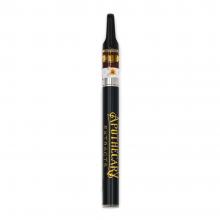 Our %100 Uncut Live Resin Clementine Ambrosia Cartridge is the absolute epitome of connesuir quality. This super sweet, citrus laden strain, was grown and processed all in house. The sharp initial blast of citrine terp gives way to an ever so sweet and enjoyable tangerine and lemon smoothness upon exahling. The overwhelming notes of orange and lemon lingers on the palate. A truly fantastic, mouth watering strain.