Concentrate Supply Co. - CSC
Forum GSC x Tangie - Strong tangerine & citrus notes, with a smooth GSC finish. Tropicanna has become a staple for producing some of the most flavorful & potent concentrates.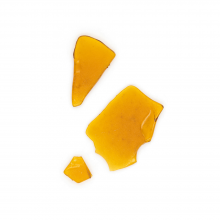 One of many proper strains from the fine folks at High West Cannabis. The Ghost Train Haze(Ghost OG x Neville's Wreck) shatter is the perfect extract for daytime activities, whether work or play! Sparking creativity & enhanced euphoria without the paranoia, GTH is an all-around winner.