Fully Activated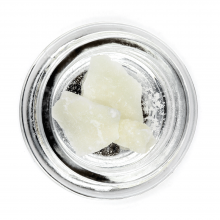 This is pure 99.6%+ CBD Isolate, the same excellent quality as our powder but in a more manageable slab form. Slab CBD Isolate is easier to handle for consumers who vape or dab and is non-psychoactive. This pure cannabidiol is safely derived from organically grown CBD rich Colorado hemp plants.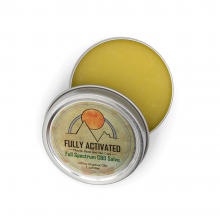 Our salve is handmade using a combination of carefully selected organic herbs and oils. These herbs soak directly in the oils at low temperatures for 2-3 weeks to extract the maximum healing potential of each herb. The synergistic relationship of each element may promote health and balance and effectively mitigate symptoms related to arthritis, muscle soreness, inflammation, psoriasis, eczema, joint pain, headaches, etc.
Our Full Spectrum CBD tincture provides a full range of cannabinoids and terpenes. This formula includes a trace amount of THC--under 0.3%--as well as a variety of other beneficial cannabinoids, like CBN, CBG, CBC, CBDV & CBD. When used together, these natural compounds act more effectively on the body. This product is non-psychoactive and the dropper bottle allows for precision dosing.