NectarBee by The Green Solution
Whether you're on the slope, a construction site, or the gym, it won't take long to find someone heralding the impact this balm has on their life. Using a blend of CBD oil, coconut oils, cayenne, menthol, and essential oils, this balm is beyond comparison with typical, pharmacy balm.
Extracted utilizing a CO2 process, the Ultra-Pure Sativa cartridge is the preferred method of vaping for active concentrate users. The use of CO2 permits a much cleaner, smoother draw than propane, butane, or ethanol extraction methods, while providing a richer terpene experience for the realm of vape cartridges.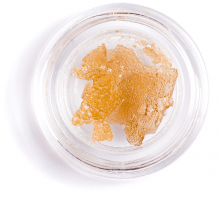 Unlock the power of the crystals and embrace the future of cannabis! Isolate from NectarBee is no ordinary product. Consistently testing at 99.99%, devoid of terpenes, and boasting clear, glass-like crystals, our isolate boasts the pure, clean experience you expect from isolate, every time.